About Us
While our competitors outsourced production, we doubled down on America.
Our mission is to provide you with high quality, customized solutions no matter what your needs are. That's why we design, produce and assemble all of our furniture in our Oakland, New Jersey manufacturing facility.
Get in Touch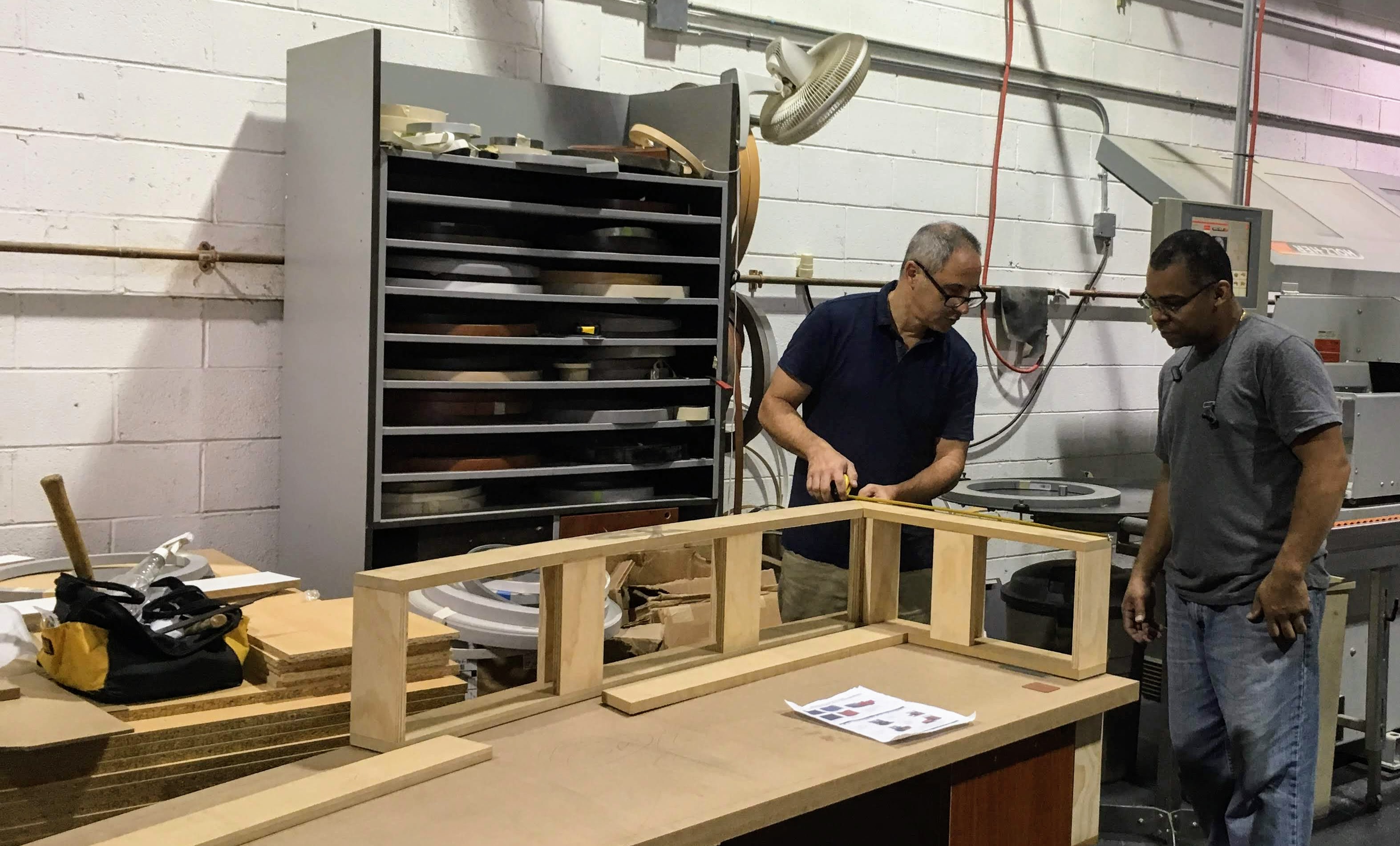 01. Consultation
We will schedule a meeting with you and other key decision makers in your organization to get a scope of the project. We'll discuss your needs and budget, and give you a timeline of when you can expect the project to be completed.
02. Design
Next, we'll get to work designing the schematics and floor plan based off our meeting. Since we custom design and produce all our furniture, we can design a floor plan that use space in the most efficient way possible.
03. Visualization
After we've completed the floor plan, we'll present it to you and your team for feedback. Will listen to your concerns and answer your questions. We'll take into account your feedback to refine our design.
04. Creation
Once the final floor plan has been approved, we'll schedule a time so we can come in and install the furniture. We're available on weekends and will work with you to find a time that is optimal for everyone in your organization.